Got all three locomotives and every car on the layout to pose for one shot.
FEC SD70M-2 on the left is my newest purchase.
Next to it is a GP-15. Both of these units have sound decoders.
On the far right is a U23B, also CSX, but from the mid 80's era. It needs some weathering to give it an aged appearance since I am modeling the mid 90's.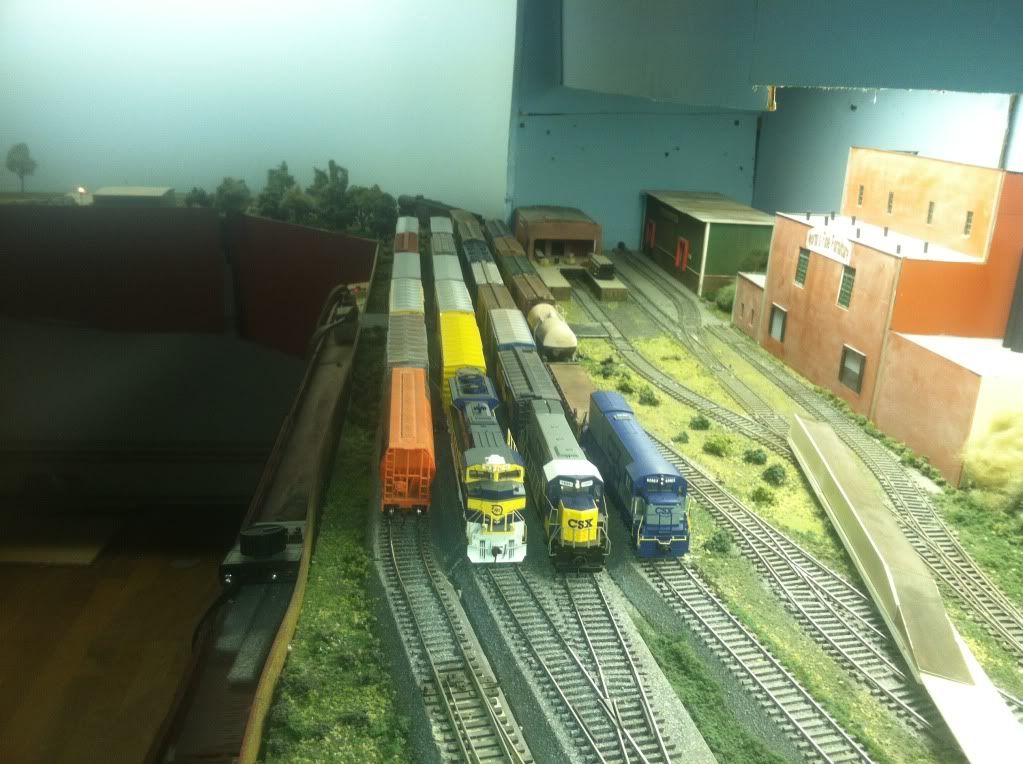 Some examples of weathered rolling stock.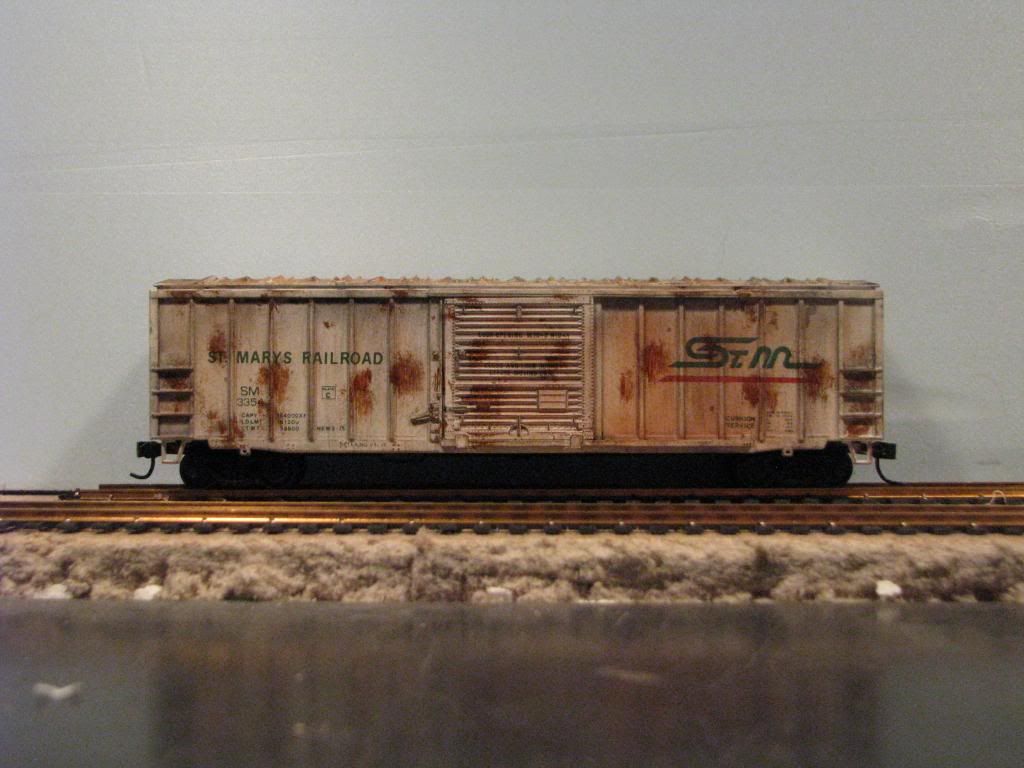 And one I am especially proud of. This car actually did exist for a few years. It belonged to the First Coast Railroad and was called The Creation of Adam. This is The Hand of God portion. There was another car painted with Adam reaching up to touch Gods hand. The original car was painted by a guy out in California. I spotted it here where I live and got some good pictures of it. The side of the car is one large decal custom fit to match the car side exactly. Last I heard, both cars have been painted over so the work is gone.